Eric Andersen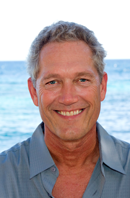 Mr. Andersen is a Director of Eclipse Consulting LLC and Eclipse Management B.V., a company management firm licensed and regulated by the Central Bank under the laws of Curaçao.

Previously, he was the Managing Director of Amicorp Fund Services N.V. from March 2000 until December 2003. He founded Eclipse Consulting LLC in January 2004. Mr. Andersen currently serves as the Chairman of the Board of the Dutch Caribbean Securities Exchange, a Co-Chairman of the Funds Industry Association of Curaçao, is the author of articles in publications targeted to the hedge fund industry and has participated as a lecturer in the Certificate Program for Investment Funds sponsored by the University of Curaçao.

His experience in the Hedge Fund Industry began in 1987 working for companies including MeesPierson Fund Services (currently Fortis Fund Services) and Price Waterhouse (currently PriceWaterhouse Coopers). He served as operations manager of Citco Fund Services in Curaçao from August 1997 until February 2000. Mr. Andersen is a certified public accountant in the state of California.